Here's what this means for our clients
At Tungsten Structures, we are known for our highly specialised expertise in the industrial and "big-box" retail sectors. We understand the industry specific, critical design elements that differentiate our expert designs from the market one-size fits all standard offering. We are pragmatic, solution oriented, innovative and focused on the project critical issues that are key to our client's success, meaning no over-engineering and no shortcuts.
Firstly, we use our highly specialised engineering skills to understand where other designs may fall short i.e. where a design might have over-complicated the concepts, used outdated approaches or simply a robotic, one-size fits all approach to engineering design.
We then step back to look at a project with fresh eyes and without constraints. This allows us to meticulously put a design together with much more efficient structural framing concepts and construction methodologies.
The outcome of this service for our clients is actual quantifiable value provided through the savings of raw construction materials, costs and minimised environmental impacts.
We do all this, whilst always maintaining all of our designs strictly within the principle project requirements. This ensures that safety is paramount, risks are mitigated and the budgets between the preliminary design and the finished product are maintained.
Our value engineering gives our clients a competitive edge in the market, allowing them to not only save on construction materials and costs but to contribute to a more sustainable environment.
Toowoomba Regional Council Principal Depot
Location: Toowoomba
D&C Builder & Client: McNab
Value: $50M
Size: 20,000 SQM
Value Engineering: Engineered out a suspended concrete slab and introduced a composite slab design
395 T Australian Structural Steel

135 T Australian Cold Rolled Purlins & Girts

105T Australian Roof & Wall Sheeting
= 344 T CO2 emissions saved
Woolworths Distribution Centre
Location: Adelaide
D&C Builder & Client: Woolworths | Hutchinson Builders
Value: $57M
Size: 19,600 SQM across three warehouses | 30,800 SQM Hardstand
Value Engineering: Alternate (more direct) load paths leading to more efficient design opportunities. Utilising unique wind shielding and internal pressures from different directions as indicated by the existing structures.
400 T Australian Structural Steel

113 T Australian Cold Rolled Purlins & Girts

100 T Australian Roof & Wall Sheeting

40 T Australian Structural Steel Plates
= 942 T CO2 emissions saved
Location: Heathwood, Queensland
D&C Builder & Client: Douglas Construction & Engineering
Value: $5M
Size: 4,500 SQM
Value Engineering: Addition of a transfer beam which reduced steelwork, and the use of a fibre slab on ground.
70 T Australian Structural Steel

43 T Australian Cold Rolled Purlins & Girts

25 T Australian Roof & Wall Sheeting
= 130 T CO2 emmissions saved
Here's what some of clients have to say...
"It was a pleasure dealing with Tungsten. Information flowed quickly and documentation was of a high standard. Design was efficient and shop drawing review process was thorough and smooth."
Mark Falconer
Design Coordinator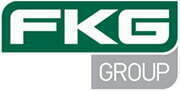 "Good communication & timely responses to RFI's."
Richard Ash
Project Manager
Value Engineering Impacts
As a direct result of our more efficient value engineered designs, we can calculate the total number of tonnes of CO2 saved from being emitted into the environment through reductions in the raw materials on a project.
The total number of CO2 tonnes then directly correlates to the number of dollars that we donate to various charities throughout the year via our corporate social responsibility program.
A win-win for both our clients and the environment!