What do you love about working at Tungsten Structures?
I love that we are rewarded by clients for the quantitative value that we add to their projects, not just the hourly efforts that we produce. I love that we are the best in the business and that we are sought after from far and wide. I love that we have the foresight to leverage world class technology and be supported by world class talent. I love that our daily contribution is having a significant impact on all those around us, including ourselves and our planet, one tonne of structural steelwork at a time.
What makes Tungsten Structures so successful?
I recognise that without the team this business would not exist, nor be the success story that it is today. I recognise that without the teams' support we could not deliver our vision to be the number one value add engineering firm in Australia. I recognised this on day one, even before the important contributions from the team had existed. The business is not called Williams Engineering for this very reason. Instead it's an all-inclusive brand, one that employees can shift well into the future and beyond my years. It's no coincidence that Tungsten is the strongest element on the periodic table. Our brand naturally exudes this inherent strength.
Why do employees want to work at Tungsten Structures?
We provide the environment for our employees to fulfil the balanced lifestyle that they seek. We provide the space needed to inspire their minds with personal pursuits so that they can apply that inspiration back into our shared working environment. We support the team to teach, learn and grow so that they can be the best version of themselves to harness, strengthen and showcase their unique expertise. We instil pure trust in one another so that all employees can work within the realms of their natural flow with absolute autonomy. Together we support each other unconditionally, ensuring that no one is left behind. We are genuine and relatable to one another. We extend that personal trait to people of all walks of life, to engage with them on their level. By understanding each other and adapting to one another we achieve great things with great people. But even greater than all these things, employees want to work at Tungsten Structures so that they can embrace a creative mindset to achieve the greatest potential.
The Tungsten Structures Evolution
When you join a new company you want to know where it's come from and where it's going right? We get it and we believe in cultivating a culture of transparency, growth and opportunity for every single person in our team.
But in a nutshell, here's a summary of the Tungsten Structures journey so far:
Established - 2015

Vince created Tungsten Structures to live and work by his values and drive his own future.

2016 - 2017

Tungsten grew to a team of three Engineers with demand for work organically increasing. Continue to experience sustainable growth purely through referrals and building solid relationships.

2018 - 2019

Manila office opened and the Tungsten Team grows to nine including Engineers, Tekla Technicians and support team members.

2020 and beyond

Continue to strengthen and build our Tungsten Structures talent base and automation of processes across all key pillars. Diversify our product offerings and increase our presence to more national locations.
Why work at Tungsten Structures?
Besides working for a business that challenges the status quo, breaks the mould, doesn't follow the norms and is run by innovative and contemporary minds, Tungsten Structures offers some great benefits for employees. Some of these include:
Flexible working
This is innate in our business and we see this as part of modern day working and living our company values. We firmly believe in treating our team as the responsible, educated and intelligent adults that they are. As professionals we understand the outputs required of us in our work and we can manage our workload accordingly. This means we don't need to work for works sake or sit at our desk for set hours.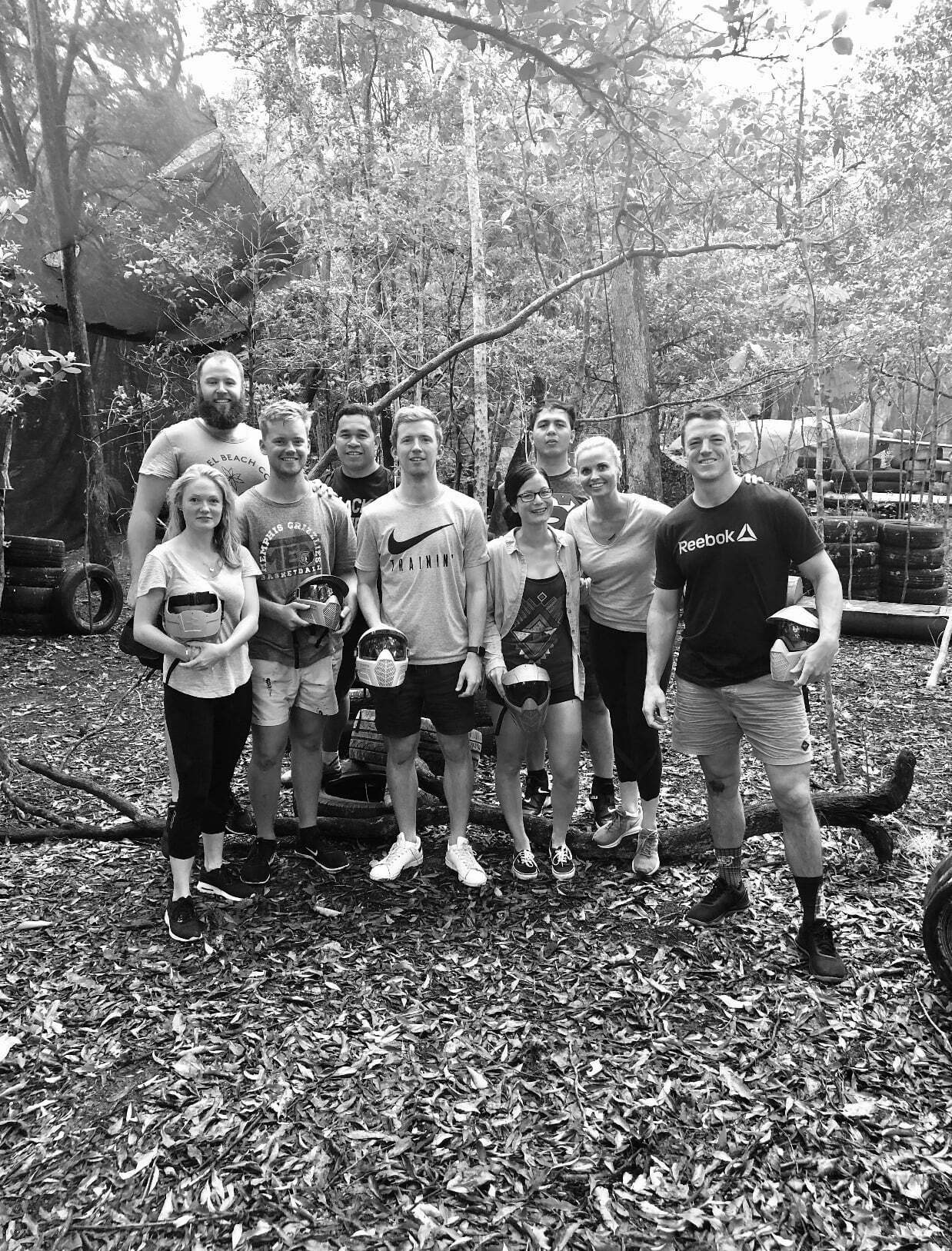 Incentives & Future Ownership
The company was not called 'Williams Consulting' for a reason. It's a business that is run by the people for the people, not for one particular person's agenda. Upon reaching a sustainable business model we will be investigating the most suitable means for distributing discretionary incentives and offering business directorships/ownership.
Manage your life
In line with the Tungsten approach to flexible working, where an employee needs to attend personal appointments (less than 3 hours) during work hours, they may use their discretion to arrange these without having to take leave.
The Tungsten Way:
BALANCE  |  AUTONOMY  |  SUPPORTIVE
Continued Professional Development
Tungsten Structures strongly promote continued professional development and encourage all employees to seek on the job and external training and development. Tungsten provides financial support and in-house training to pursue these opportunities customised for each individual.
Tracking outputs not just time
The Tungsten approach to timesheets is not about tracking your time to micromanage your work, rather it is used to inform our business decisions. You aren't expected to record a minimum of 7.5 hours every single day of the week. Your individual performance is linked to outcomes rather than the hours worked.
Bring your pet to work
In line with the open nature of the Tungsten office, employees can bring their pets to work.  We acknowledge that pets are like family and they can make a great addition to the workplace.
Dress for the occasion
The Tungsten office is a relaxed space where you aren't required to wear suits/ties/formal work attire. Of course, we look the part when we attend meetings or industry events, but for the most part we enjoy comfort while we work!
Is steel detailing your thing?
you might just be the lead we are after
Location:

Our head office in Albion, Brisbane
An exciting new opportunity is now available in our Brisbane office for a full-time experienced Steel Detailing Lead with advanced skills in Tekla Structures. The
successful candidate will have aspiration to drive the creation and automation of our company's systems and standards, lead and manage a remote team
of steel detailers that work from our Manila office and to deliver exceptionally high quality steel detailing documentation that services the Australian
industrial building market.
Key Responsibilities' include (but not limited to):
Lead and manage our Manila based Tekla Structures team (as it continues to grow)
Keeping Tekla Structures systems, licenses and versions updated
Implementing the growth and improvement of our existing Tekla Structures systems, templates, standards and processes
creating and building our Tekla Structures 3D connection library
Capture, publish and continual updates to a complete Tekla Structures detailing process manual
Quality and consistency control of all Tekla Structures detailing documentation
Implementation of new and efficient Tekla Structures modelling and drawing improvements
Training new and existing staff on Tekla Structures modelling and drawing operations
Prepare and issue Tekla Structures steel detailing models, drawings and reports
Document control of Tekla Structures drawing revisions and registers
This role would suit an experienced Steel Detailer with advanced skills in Tekla Structures who is looking to disrupt the disconnect between structural
engineering and steel detailing processes. It would suit someone that is motivated to lead a team and to become a major player in implementing a highly
innovative and efficient end to end structural steelwork experience, something that the Australian market has never experienced before.
Experience required:
Advanced Tekla Structures course certification
10 years' in Tekla Structures steel detailing modelling and drawing
5 years' in Tekla Structures steel detailing modelling and drawing specifically for the Australian market
5 years' in Tekla Structures systems and templates
2 years' in Tekla Structures Version 2016 or later
2 years' leading and managing a team of at least 4 people
Your Capabilities:
Direct, flexible and clear verbal and written communication (English) of a high standard
Be confident and efficient working with both absolute autonomy and in a team environment
Goal orientated, the ability to work to deadlines and flexibly adapt to changing deadlines
High attention to detail
Forward thinking with demonstrated ability to come up with innovative solutions
Ability to make timely decisions to ensure that work is prioritised and accomplished within required timeframes
Identify and communicate problems and opportunities
Actively participates in own learning and development
Ability to clearly articulate learnings, expertise and train others in the full suite of Tekla management, modelling and drafting
If this sounds like you, and you are motivated to become Australia's first expert in this contemporary structural steel detailing delivery system, please include the following in your application via the "apply now" button below:
1.  A cover letter answering the following:
a) What interests you in this role?
b) What three words would you use to describe yourself?
c) Which Tungsten Structures value to you most resonate with and why?
2. Provide your most recent CV outlining your relevant experience and skills.
Please note - only shortlisted candidates that provide the full application per the above will be contacted. Applications from recruitment agencies will not be considered.
Is it you we've been looking for?
Calling all Structural Engineers!
We are currently looking for experience and talent at all levels to join our down to earth, one-of-a-kind team!
Team-fit is of the upmost importance to us. We are not just looking for talented experts in their field, but people that are relatable, supportive and genuine team players, as at Tungsten we're all the same regardless of role.
So, if you fall into any of the below categories, are looking for your next career move and think you align with our core values, we want to hear from you:
- Structural Engineer
- Senior Structural Engineer
- Associate Structural Engineer
Ideally a minimum of 2+ years experience in Structural design
Tertiary qualifications in engineering & knowledge of engineering practices in Australia
Experience in the following would be highly desirable:

Industrial, commercial or retail projects
Structural design and analysis
Experience running and managing projects end to end (or parts of projects)
Knowledge of SpaceGASS, RAPT and Tekla Structures

Not open to interns as we manage our intake in this space separately - see Intern post
Send us your CV and a cover letter that includes the answers to the following questions:
1.  What interests you most about joining Team Tungsten?
2.  What are your top 3 most important personal values and which Tungsten value do you relate to most?
3.  What key technical skills would you be bringing to the team?
4.  Let us know if;
a) you have been referred by someone, if so who?
b) If this is a self-referral?